SPECIALIST IN PRECISION MOTION & CONTROLS
Motion Plus is a marketplace focused on providing a strong product portfolio of high precision motion linear stages, servo drives and controls, low cost industrial automation solutions, and a wide assortment of scanners, lasers, and more – we have what you need to solve many different applications requiring manufacturing automation, movement of product, or measuring and inspection of finished goods. We live a customer-centric mindset, ensuring we keep you at the forefront of every decision.
Precision Mechanics
Our selection of high precision sub-nanometer positioning stages enables high speed, high precision step and settle motion.
Nanometers
Our precision stages & actuators enable sub-nanometer resolution resulting in higher quality product and better throughput.
Motors & Drives
A broad portfolio of linear and rotary servo-motors and drives, stepper, and piezo motors and drives means we have the right product for your application.
Breadth of Product
Motion Plus offers many of its products in-stock and ready to ship. Whether it's a quick proof of concept or an immediate need, we can support your project with fast delivery and great customer service.
Software & Controllers
If you need single or multi-axis motion control, Motion Plus provides many available controllers with multiple layers of application support.
CONTROLS EXPERTISE
From the Aerotech Ensemble through the new Automation 1 platform, if you need basic motion control, high speed step and settle, or dynamic scanning, our platform of controls and support makes your job easier.
Accessories
We offer the key accessories and optics needed to ensure easy integration and a seamless application experience. Our marketplace is a one-stop shop .
LASERS, SCANNERS, OPTICS & MORE
Motion Plus offers a complete selection of accessories that applications require for marking, scanning and directing optics, lasers, antennas, and sensors at high speed to very precise pointing angles.
INDUSTRIES & APPLICATIONS
Our motion control and automation products solve challenges for many different applications in a range of industries and markets. If the application requires smoothness of motion with no jitter and minimal velocity ripple, our PRO series precision linear stages may be the best linear stage for the job. If instead, you need general motion control and positioning capabilities, our Motion Plus Series of linear actuators and stages are more suitable for your application. To see other examples of our solutions, please select an industry below.
Ben F.
2021-07-01T16:01:35+00:00
Ben F.
2021-07-01T16:11:55+00:00
Ben F.
2021-07-01T16:16:21+00:00
Ben F.
2021-07-01T16:22:11+00:00
Ben F.
2021-07-01T16:28:10+00:00
CORE VALUES
With a professional attitude and a passionate spirit, the team at Motion Plus focuses on our core values.
MOTION PLUS UPDATES
Tune in often to our latest news and updates.
Introducing the Motus1 Industrial Linear Positioners
Motion Plus, a top marketplace for motion
Motion Plus is growing and we are looking for a talented, technically strong
We are partnering with some of the best motion control brands in the industry to bring you the complete portfolio of automation products to solve your applications, quickly. Visit any of our featured partners websites by clicking below.

AEROTECH
Aerotech's philosophy of building superior motion control systems starts with designing and manufacturing technically superior components. This platform includes precision positioning stages, controls, and optical focus devices.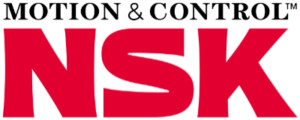 NSK
NSK designs and manufactures precision motion control systems with technically superior components. These linear bearings, ball screws, and actuator products are used in various applications, including semiconductor manufacturing, medical device manufacturing, and robotics.

MICRONIX USA
Micronix specializes in stick-slip piezo miniature micro- and nano-positioning components and systems for the life science, spectroscopy, microscopy, optical and research markets.

MOONS'
MOONS is a leading provider of motion control solutions for a wide range of industries. The high-quality products MOONS manufactures include motion controllers, stepper motors, stepper drives, servo drives, motors, actuators, sensors, and software.

Unice Optomechanical Solutions
Our complete platform of Unice optomechanics provides a comprehensive tool kit with in stock solutions for creating and developing your optomechanical work bench. From single axis manual slides and stages, through lens holders and more, Unice high quality parts are a good fit for your application.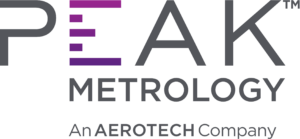 Peak Metrology Systems
Peak Metrology focuses on solving your toughest automated metrology challenges. With our single-axis scanning system, you can quickly prototype and perform test inspections. 

Kiski Precision Industries
With a range of precision machining capabilities, Kiski Precision Industries offers machined plates, bases, structures, and more. Whether you need a weldment for a machine base or a simple plate – Kiski is your preferred partner. 
Coming Soon
Check back regularly as we will be adding numerous new vendors and products over the next few months. We're excited to keep growing and provide our customers with the best service and support they've come to expect.