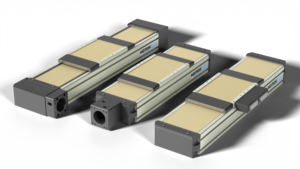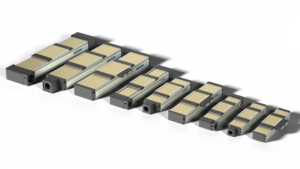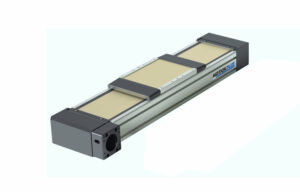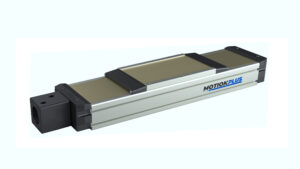 Introducing the Motus1 Industrial Linear Positioners
Motion Plus, a top marketplace for motion and control solutions, is excited to announce the release of the Motus1 (M1) industrial positioning actuator. This new addition brings a belt- and screw-driven industrial linear positioner for superior performance to Motion Plus's already broad portfolio of in-stock, high-quality automation components.
The M1 actuator delivers reliable motion control for industrial applications.  Examples of the M1 use case include assembly lines, gantries, material handling, packaging, palletizing, and more. Moreover, Its advanced belt or screw drive technology guarantees precise and high-quality positioning control.  Equally important, the M1 series offers a range of sensors and feedback devices to maximize performance. In addition to the drive train options, the M1 actuator is available in three profile sizes (95mm, 125mm, 170mm), making it simple to select the ideal size for your automation requirements.
Regarding the launch of the new M1 series of industrial actuators Jeremy Miller, CEO of Motion Plus,  said "The Motus1 (M1) actuator is the culmination of years of experience, research, and development aimed at creating an actuator solution that fulfills the demanding requirements of our industrial customers. We're delighted to introduce this product that delivers on our promise of efficiency, dependability, and ease of use."
The M1 actuator is easy to install and maintain.  It is also compact yet robust enough to withstand challenging environments. Furthermore, It complies with industry standards and regulations, ensuring safe and dependable performance. Lastly, the M1 actuator meets IP54 standards thanks to its stainless steel strip seal and optional seal kit.
With inventory on the shelf now, the M1 industrial positioners can be delivered to you in as little as 1 day.  To learn more about the new Motus1 (M1) Series, visit the product overview page here. To the available inventory of the new M1 industrial actuator, click here.