AEROTECH
Aerotech's philosophy of building superior motion control systems starts with designing and manufacturing technically superior components. This platform includes precision positioning stages, controls, and optical focus devices.

MICRONIX USA
Micronix specializes in stick-slip piezo miniature micro- and nano-positioning components and systems for the life science, spectroscopy, microscopy, optical and research markets.

Unice Optomechanical Solutions
Our complete platform of Unice optomechanics provides a comprehensive tool kit with in stock solutions for creating and developing your optomechanical work bench. From single axis manual slides and stages, through lens holders and more, Unice high quality parts are a good fit for your application.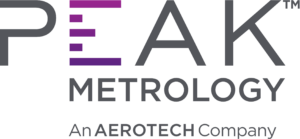 Peak Metrology Systems
Peak Metrology focuses on solving your toughest automated metrology challenges. With our single-axis scanning system, you can quickly prototype and perform test inspections. 

Kiski Precision Industries
With a range of precision machining capabilities, Kiski Precision Industries offers machined plates, bases, structures, and more. Whether you need a weldment for a machine base or a simple plate – Kiski is your preferred partner. 
Coming Soon
Check back regularly as we will be adding numerous new vendors and products over the next few months. We're excited to keep growing and provide our customers with the best service and support they've come to expect.