Motion Plus offers a large selection of industrial, precision, and miniature precision stages. For a complete motion system, we also offer high-performance linear and rotary actuators, vertical lift and focal adjust positioning solutions. These products are extremely reliable and high quality ensuring they will meet your toughest demands. If you can't find what you are looking for here, please feel free to contact us and we will gladly partner with you to help you find the right linear motion solution for your application, even if it means product modifications.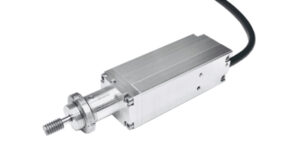 Electric Cylinders
If you need miniature electric cylinder products with a range of configurable options for your application, take a look at the selection from Motion Plus. With up to 20 N thrust, these small cylinders integrate well with our drive, and control technologies and are designed for applications with very limited space conditions.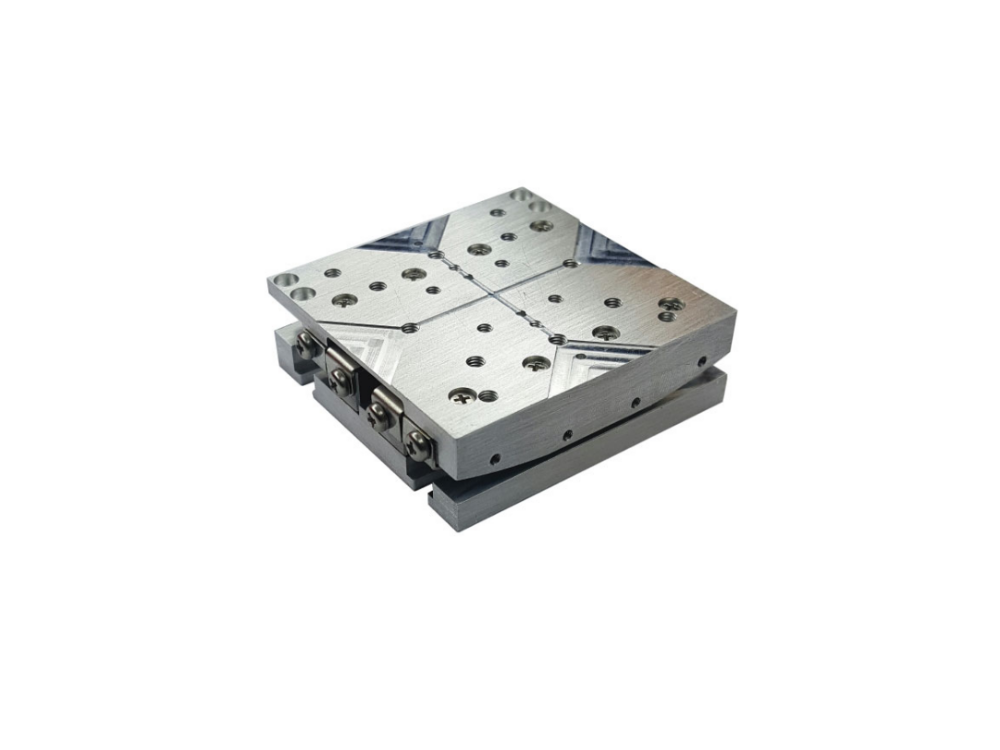 Goniometers
Our selection of goniometers offer high-accuracy angular alignment of components, at great velocities or accelerations. These are ideal when testing or positioning optics and are designed to work well in laboratory or research environments as well as in a manufacturing environment.  Piezo and direct drive options provide flexibility for your angular positioning needs.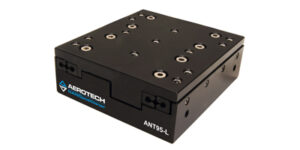 Miniature Precision Stages
Positioners measuring under 100 mm (4 inches) wide fall into our miniature precision stages. These positioners include voice coil, piezo motor, linear motor and screw driven solutions. What does your application demand? This category offers low profile, smooth and stable motion, high speed, high blocking force and compatibility with a range of controllers.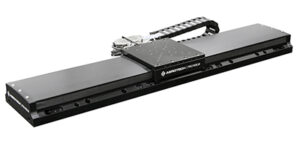 Precision Stages
Our precision stages include positioners greater than 100 mm (4 inches) in width with extremely precise positioning capabilities. These precision stages offer travel lengths up to 2 meters and some offer resolutions in the nanometer range. With high accuracy, open-frame options, as well as nanometer-level performance with outstanding performance characteristics – we have the high precision positioning system to improve your process performance.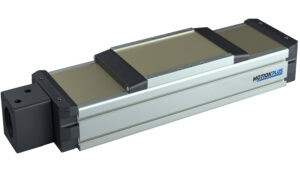 Industrial Linear Actuators
When you don't need sub-micron precision, our industrial actuators and positioners are ideal for your application. These linear actuators are suitable for pick-and-place machines, shuttle stages, assembly machines, gantries, or for other general-purpose applications. These industrial electric actuators can even be an excellent replacement for pneumatic solutions when you need to increase efficiency or positional repeatability. We're also excited to introduce the new Motus 1.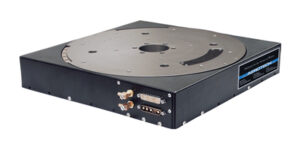 Rotary Stages
Offering a wide array of rotary positioners, Motion Plus has the solution optimized for your application. With direct drive options, piezo-driven solutions, and worm-driven solutions, we have a breadth of rotary products which are designed for your application. Our rotary products include apertures or solid top surfaces and numerous options to help optimize your application.
Vertical Positioning Stages
From piezo flexures through direct-drive to worm-driven solutions, we have a wide array of vertical lift stages. These stages offer lift distances from microns through millimeters to provide just the travel you need, best-fit for your process. Motion Plus vertical lift stages offer high-performance elevation motion with compact, cost-effective designs.

Metrology Scanning Systems
These Single Axis Scanning Systems are designed to provide a single axis of linear motion mounted underneath a fixed sensor. By moving the sample underneath the sensor this system enables much greater total profile coverage. These plug and play solutions offer users a simple integrated package that ties the motion controller into the sensor controller enabling seamless operation.
Your Automation and Motion Control Resource
Read the Motion Plus blog to find technical information, assembly tips, and general help on common issues with actuators, controllers, integration, motion solutions and more. Our articles are written by engineers who are focused on helping other people in the industry build the best products possible and solve the latest challenges. Visit the blog and subscribe today.
Need Assistance or a Recommendation?
Motion Plus is comprised of a network of dedicated engineers. Our knowledge center provides technical support and answers to common questions not found elsewhere in the site. Or give us a call Monday – Friday, 8AM – 4PM EST at (888)-MOTION+ or contact us via email and we can help guide you to the best solution for your application.