No motion control system is complete without software and Motion Plus offers key software modules to enable your success. Our motion control software solutions include: HMI (Human Machine Interfaces) software tools, advanced programming modules and development tools for machine or motion control, as well as sizing tools for assistance in selecting products. Ultimately these tools provide powerful technology, user-friendly interfaces, and the ability to design better motion with intuitive designs. Analyze, visualize and customize your motion controller with a solution to fit your needs.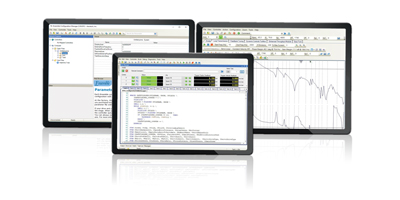 Programming Environment
Looking for the right development solution for your motion control application needs? Motion Plus offers development software with user-friendly interfaces, powerful technology and the ability to quickly set up drives, motors, and stages. Whether your using the A3200 or Automation1 platform, we have the offering you need to ensure success.
Need Assistance or a Recommendation?
Motion Plus is comprised of a network of dedicated engineers. Our knowledge center provides technical support and answers to common questions not found elsewhere in the site. Or give us a call Monday – Friday, 8AM – 4PM EST at (888)-MOTION+ or contact us via email and we can help guide you to the best solution for your application.
Your Automation and Motion Control Resource
Read the Motion Plus blog to find technical information, assembly tips, and general help on common issues with actuators, controllers, integration, motion solutions and more. Our articles are written by engineers who are focused on helping other people in the industry build the best products possible and solve the latest challenges. Visit the blog and subscribe today.